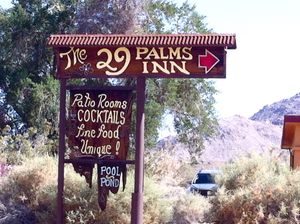 Wow! I can't believe its been weeks since I last posted here! Some good things have transpired in the meantime though.
I started recording my live performances at the 29 Palms Inn a few weeks ago. Now that I am using a great Bose PA system and have learned to use my loop pedal really well, some amazing things are happening. When I played back these live recordings they sounded awesome. So much so, I have decided to compile the best recordings into a new Live CD! Yes!
I am working on editing and compiling the songs now and should have it ready in a few weeks. Not sure what to call it, except good!
I think most everyone will be pretty amazed. I know I am.