My Story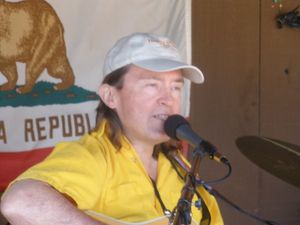 I have been writing and performing music all my life, and at this point, that is a long, long time. I guess it all started with my mom. My first musical memories are listening and crying to scary music she brought home from her job at a local record company. Soon, I was singing himself (and my family) to sleep each night. Later, I took saxophone lessons at school, but had to stop because I couldn't stand the smell of my teacher's breath, or the huge gobs of saliva that surged from my lips. When I was ten, I began piano lessons but eventually quit when I got tired of playing John Phillip Sousa marches and 30's ballroom dance tunes. I finally ended up training as a jazz guitarist for several years with a series of teachers. I love to sing, so I started writing songs as soon as I could play a few chords. I've been at it ever since.

When I was 15, I started performing with a four-piece band at weddings and other events. Emboldened by that experience, I took on a tougher crowd, the nuns at my high school. Somehow, I had the hutzpah or just plain ignorance to play Bobby Darin's "If I Was A Carpenter", a thinly veiled attempt to romanticize the life of Jesus, which I realized when I heard these words as they escaped from my lips: "If I were a carpenter and you were a lady, would you marry me anyway, would you have my baby." To my surprise and good fortune, the only reaction I got besides the swooning girls in the front row was a thin smile from Sister Elizabeth. At 16, I began playing my own songs in local "underground" coffee shops. Over the next ten years, I played in several progressive rock, pop and R&B bands, and was even invited to audition for the legendary Bar-Kays after the plane crash that claimed the lives of Otis Redding and others members of the group.

Over the next couple of decades, my focus switched to raising a family - four boys. However, I continued to write songs and began the slow process of assembling recording equipment. For the next ten years, I struggled with the technology, and eventually discovered that I was trying to do things with the equipment that it was not able to do. Eventually, with time, experience and training with Berklee College of Music and others, I built a commercial recording studio. Not long after it was built, I fell in love with Ojai, California and moved myself and all my studio stuff there. Soon, I opened a commercial recording studio with my partners catering to local artists and LA-based movie production companies. I also performed in local venues and later, up and down the West coast. I took a cross-country tour in my old RV, performing in Washington, D.C., Cincinnati, several small towns in the Midwest. After nine months on the road, I parked my RV in the Palm Springs, CA area.

Although I love performing, I have discontinued live performances so I can focus on composing music for film and TV productions. To date, my music has appeared in a few cable TV shows including Kourtney and Khloe` (Kardashian) Take Miami, the Cult of Personality show on the REELZ network and more than 160 student shorts at colleges around the U.S sponsored by the Campus Music Network. I was honored to receive this acknowledgment from them.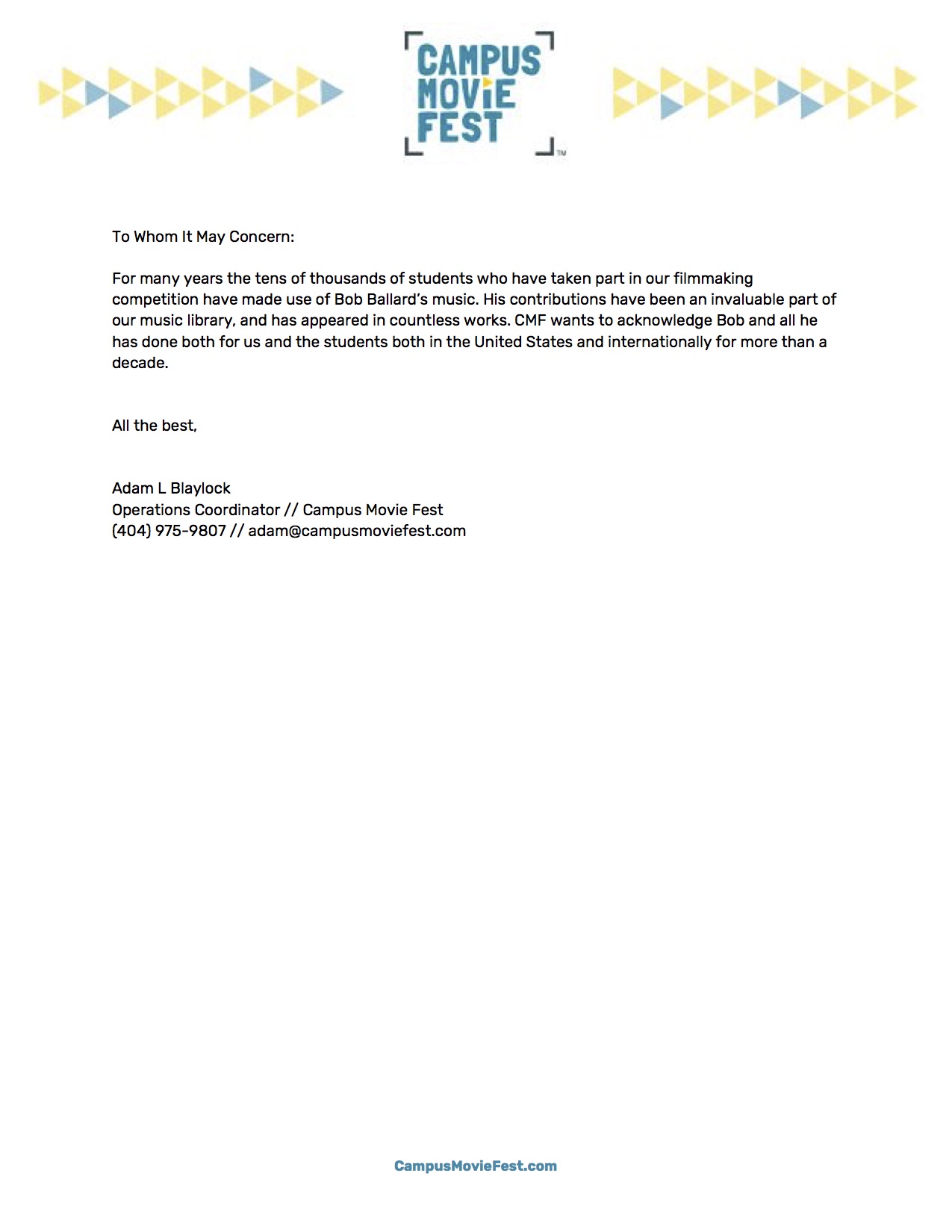 Along the way I have been blessed to receive the following awards for my work:
ASCAP Plus Award 2011 & 2012
UK National Songwriting Contest, Finalist 2011
Southern California Music Awards, 2006, Best Male Vocalist Runner-up
Billboard Song Contest Finalist, November 2006
VH-1 Save the Planet, Song of the Year Award, Finalist 2004 & 2005

I hope you enjoyed learning more about me. I would love to learn more about you! Please let me know what you think about my music, or anything else. Also, please sign up for my mailing list here so that I can keep you informed of new releases, performances and lots more.

Thank you for being here!