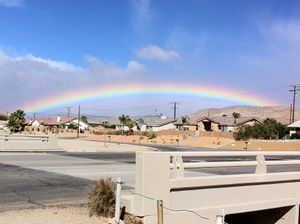 The new "Visions" CD I talked about in my last post is now available for sale! In fact, we sold quite a few already. Seems that people who enjoy meditation, really like doing it while listening to this music. You can buy Visions right here in our online Store.

My next CD, as yet untitled, will feature 10 original songs, written and recorded by yours truly, Bob Ballard. I have been working on these recordings for more than a year. Much of the music was recorded in the back of my old RV as I traveled around the country. Sometimes it was challenging to get a recording free of stray noises like passing fire engines or the occasional gale force winds. However, now that I am out of the RV and in the final stages of production, the CD should be done very soon. This time, in addition to our online Store, we will be manufacturing and distributing this music world wide in partnership with CD Baby.

We are very excited about the release of this right from the roots CD. You won't hear anything more real than these tracks. If you'd like to get a sneak preview of the CD, you can listen to and download a couple of tracks free right here and here. I hope you enjoy them and sign up for my email list. Also, please let me know what you think of the new web site. So far, I'm liking it!