Hello friends!
I hope this day finds you in good health and in a place that you find comfortable and secure. I am doing my best to cope with a rapidly changing world and express who I am through my music, an endeavor that has been going on for a long, long time but of which I never tire. It's in my blood going back at least 500 years that I can trace, back to my namesake, Robert Ballard, the lutenist and composer in King Louis XIV's royal court. A fascinating story really, but too much to get into here. You can find out more on my Patreon page.
A Little Levity is in order!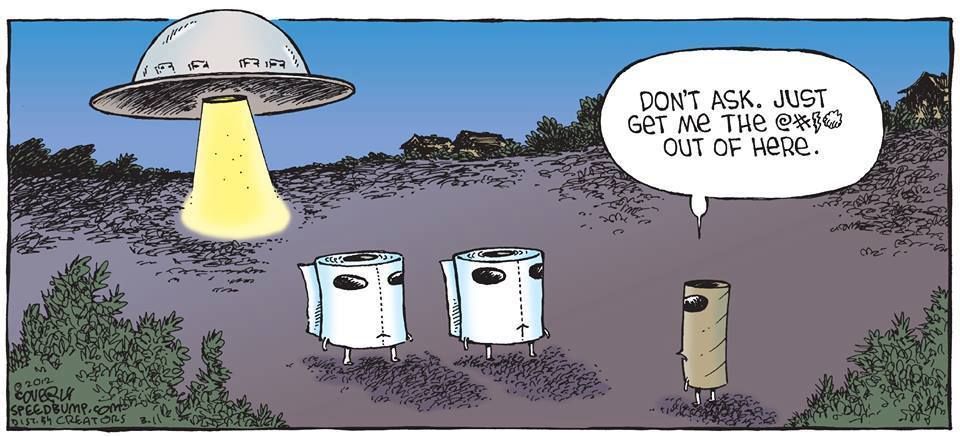 Here is a summary of what I have been up to lately. 
New Releases 
Night Came Down, although not a new release, has been getting a lot of attention because of the huge forest fires here in California. I am using the song to focus attention on the victims of these fires and help raise a little money to help them. My partner, our pets and I were fire refugees after the Thomas Fire burned us out of our place in Ojai, CA in December 2017. Night Came Down is about my experience that terrible night and the ensuing aftermath. In addition to my web site, you can also stream and download it here. 
Without You is actually an old song that I wrote and recorded in 2006. However, it was never mastered and released so I did those things and sent it out into world. The song has released been distributed to the streaming platforms and it is also available on my web site. I significantly changed this song to create a version that I could perform a solo which I did for years. The newly released version is the original vision I had of the song and am glad I had it recorded at a beautiful studio in Montecito, CA. It was great to work with some great professionals there. This version features some awesome guitar playing by Jim Monahan and even a solo cello. 
Snow Moon has been released on all major streaming services as well as on my web site. I have received a good reaction from folks and am working on getting it licensed in a film or TV production. Upside Down is another new song and like Snow Moon, is different than my standard folk rock, singer/songwriter stuff. I am challenging myself to expand my musical universe and incorporate some new techniques and structures. 
Happy Day is a first for me; a really happy upbeat song. Industry folks who have heard it liken it to pop rock bands of the 70's like the Partridge Family and the Cowsills. Although this kind of music was definitely not what I liked to listen to back then, I created it for music licensing opportunities that use this kind of light, simple music. I was in a good mood that day too! I was told that Happy Day would be great for TV ads, so I am working on that angle too. Maybe it will make people smile and feel a little better. 
I have three more songs and a couple of instrumental pieces that will be done soon. All of them represent a continuation of my creative expansion and exploration. However, one of these songs needs lyrics which is always a challenge for me. I looking for a collaborator/co-writer on that song. I tend to write melodies first and then create words that match the melody and convey the emotional content that the music engenders for me. However, I am making good progress on the other songs and hope to complete them next week. 
Licensing 
I regularly participate in professional conferences to stay up to date on the music business and find ways to produce and license my music in TV, film and other productions. After I attended the Summer 2021 Sync Licensing Conference, I participated in a special listening session with the woman who supervises music for Vice Media. She loved my instrumental, Running Blades, and plans to use it during the Fall 2021 production season. I am submitting a special version of Happy Day for another music supervisor who thinks it would work in an ad and a show he is working on. I also have received interest in several of my songs and instrumentals from a well-known music library. 
I am continuing to pursue new licensing opportunities through a couple of new networks that I have joined recently. Things look very promising, but I can't reveal details yet. 
Right now my music is appearing in a recurring Reelz TV production, "Cult of Personality," the Charles Manson Episode. They used Surf's Up for the production because of Manson's connection with the Beach Boys back in the day. My favorite publisher, Music Partners, secured the placement of my music in this production. 
Radio Play 
Night Came Down and Snow Moon are appearing regularly in Eagle Nest Radio's internet playlist and Blue Sunset and Cloudless Sky have been broadcast on Pat Kearn's Local Music Showcase on FM 107.7 in the High Desert. His weekly 4PM show features artists from Joshua Tree, CA and surrounding areas. If you miss the live show, you can listen to the podcast here. 
Well, that's about it for now. Seems like a lot but I love doing it. All of this is the fulfillment of a lifelong dream for me. Making a difference and making a living from making a difference is what I live for. 
If you feel so inclined, please consider being a Patreon patron. It really helps to keep me going. Also, please share my music with others who might enjoy it. 
Thanks so much for your interest and support.